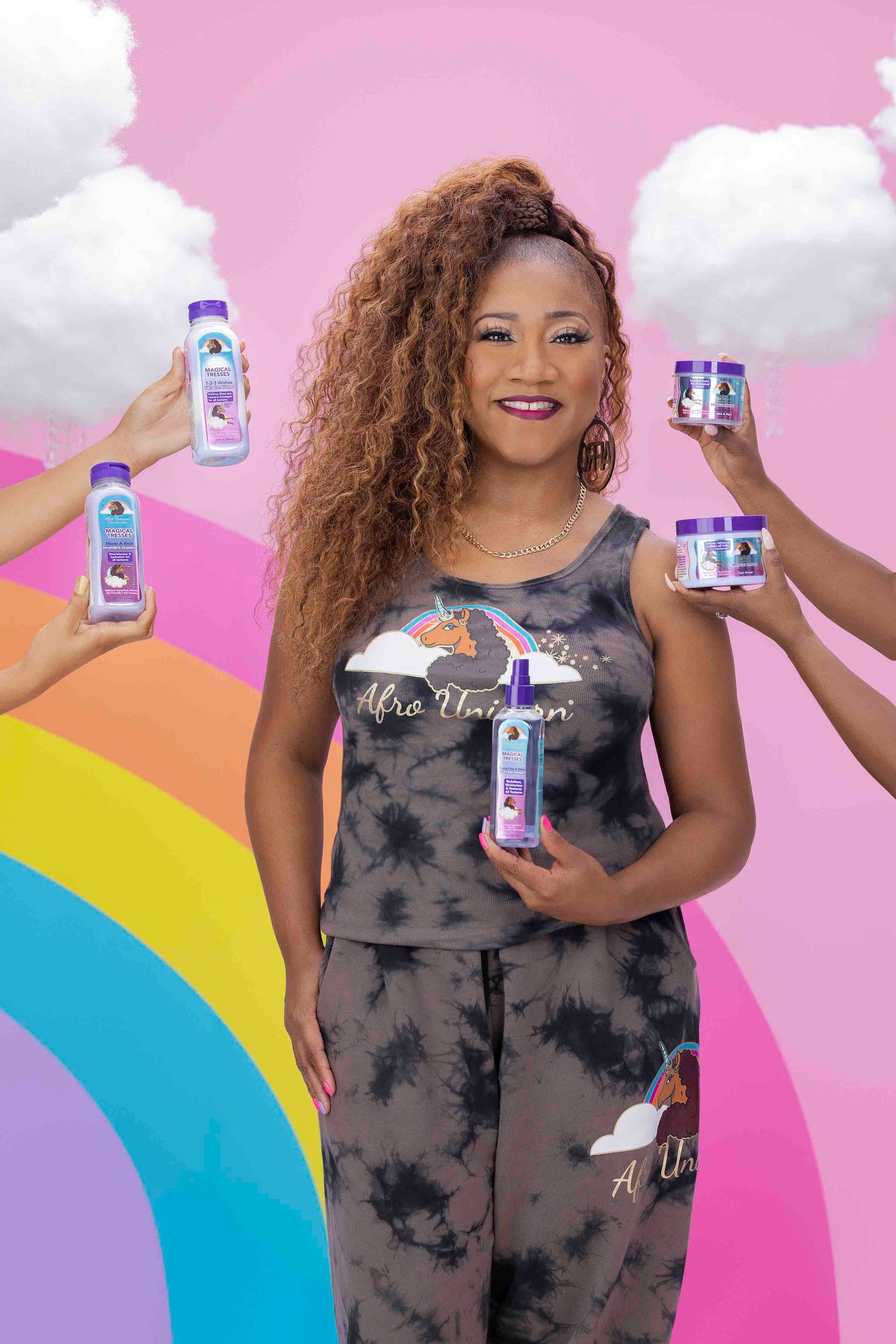 ABOUT OUR FOUNDER
April Showers is Founder and CEO of Afro Unicorn®️, a brand designed to represent the uniqueness of women and children of color in a truly diverse and inclusive fashion. April is a lead-by-example creator who works to uplift, advocate and inspire women and children of color to achieve greatness. She is focused on fusing her passions with her life's purpose to help other female entrepreneurs on their journey. 
An established real estate agent and insurance business owner, April has always had the entrepreneurial spirit. She was inspired to start Afro Unicorn®️ following a conversation with a close friend who referred to her as a "unicorn" for her ability to balance her two business ventures, her children and a bustling personal life, while still being motivated to do more. 
This prompted her to use her new favorite emoji, the unicorn, which is only available in white and lacks representation. She started working with a graphic designer to create a unicorn of her likeness, and in turn created multiple shades to represent a range of women of color - and Afro Unicorn®️ was born.
The brand has skyrocketed onto the scene with 25 categories, from apparel and accessories to toys, puzzles, books, bedding, bandages, backpacks, collectibles, and more to inspire and remind women and children of color how unique, divine and magical we truly are. With the May 2022 Walmart launch, April Showers' Afro Unicorn®️ brand is a true pioneer - the first female, Black-owned business to own a licensed character brand in major retail. The Afro Unicorn®️ brand can be found in Target, Kohl's, Amazon, JCPenney, HomeGoods, NovaKids, Walmart and more than 2500 CVS stores nationwide in many categories.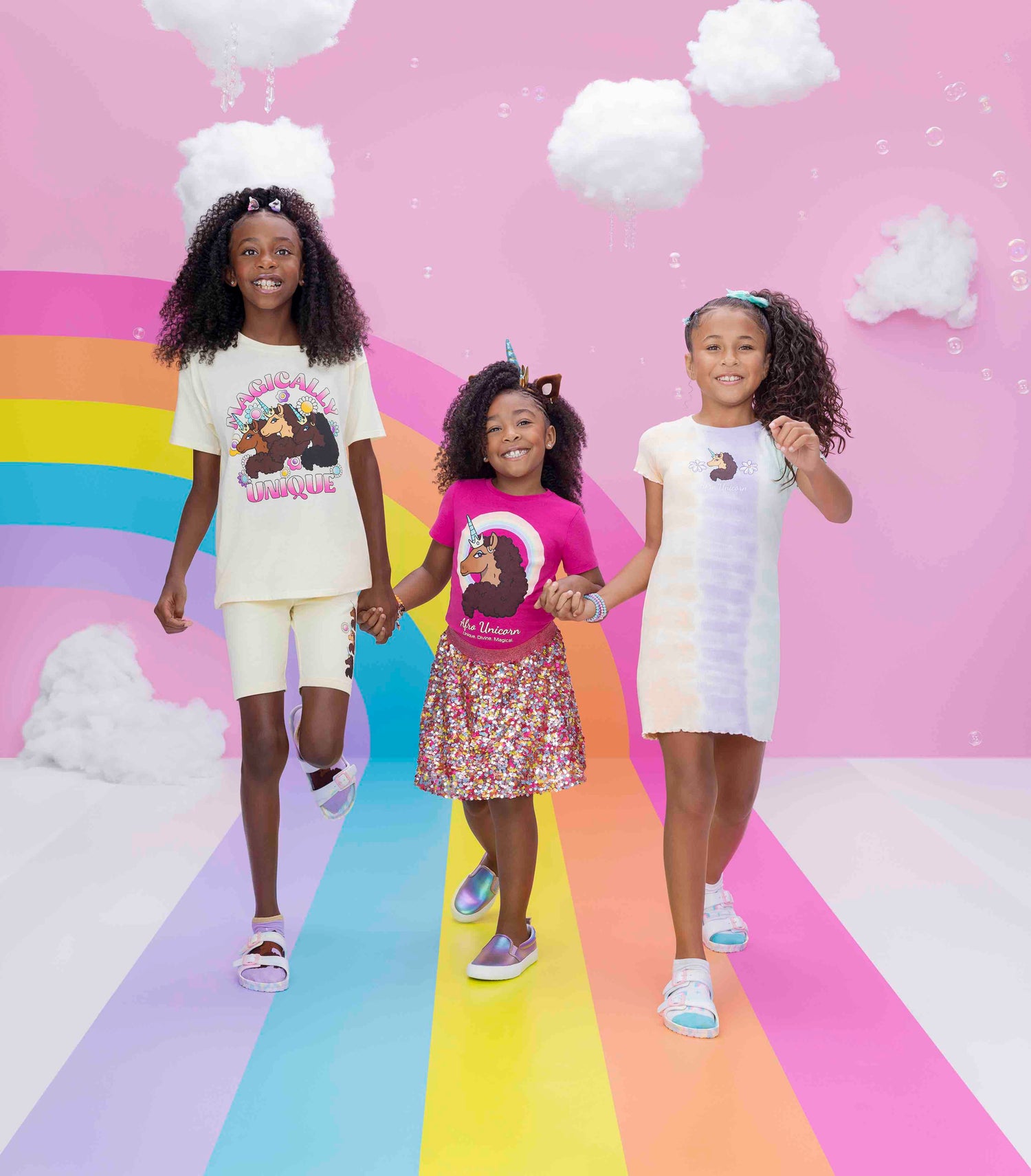 THE STORY BEHIND THE MAGIC
Afro Unicorn is not just a hair care brand; it's a celebration. Born out of love and respect for every unique hair texture out there, we recognized the need for haircare that was both inclusive and magical. Our journey began with a simple mission: to create a line of products that would make every curl, kink, wave, and strand feel loved and build confidence with girls everywhere.
JOIN OUR MAGICAL JOURNEY
From those discovering their hair's potential to those redefining their hair stories, Afro Unicorn stands with you, offering not just products, but a community. A community where hair is not just about beauty, but about expression, identity, and magic.
Thank you for being a part of our enchanted realm. Here's to more magic, more stories, and hair that feels as wondrous as it looks! 🦄🌈🌟